As Ireland's number 1 Shopify Experts, we can make your e-commerce ambitions a reality on the Shopify platform.
We've got an expert team headquartered in Dublin, with team members in Limerick, Galway and Donegal that love all things Shopify. We have worked with all businesses and helped them go from strength to strength. Whether you're a first-time online entrepreneur or an experienced online trader, Shopify is designed for everyone.

Shopify is a complete ecommerce platform that lets you create your own online store that you can promote, sell and manage your business through.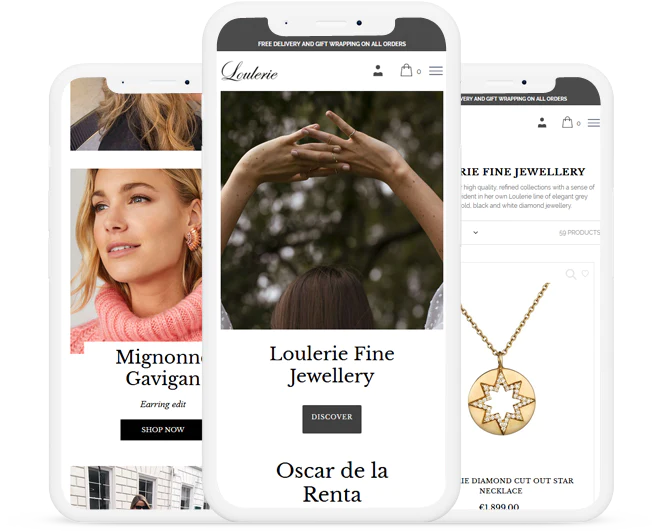 With Shopify
BE MOBILE READY
First up is having a good looking and fully functional mobile store. Shopify is a responsive platform that allows you to create seamless customer experiences that work on any screen. As more and more people are searching and making purchases on mobile, it is imperative that your store offers the most optimised experience. With Shopify your customers can browse and buy from your store using any mobile device, carry out transactions easily, make successful purchases and have their product delivered.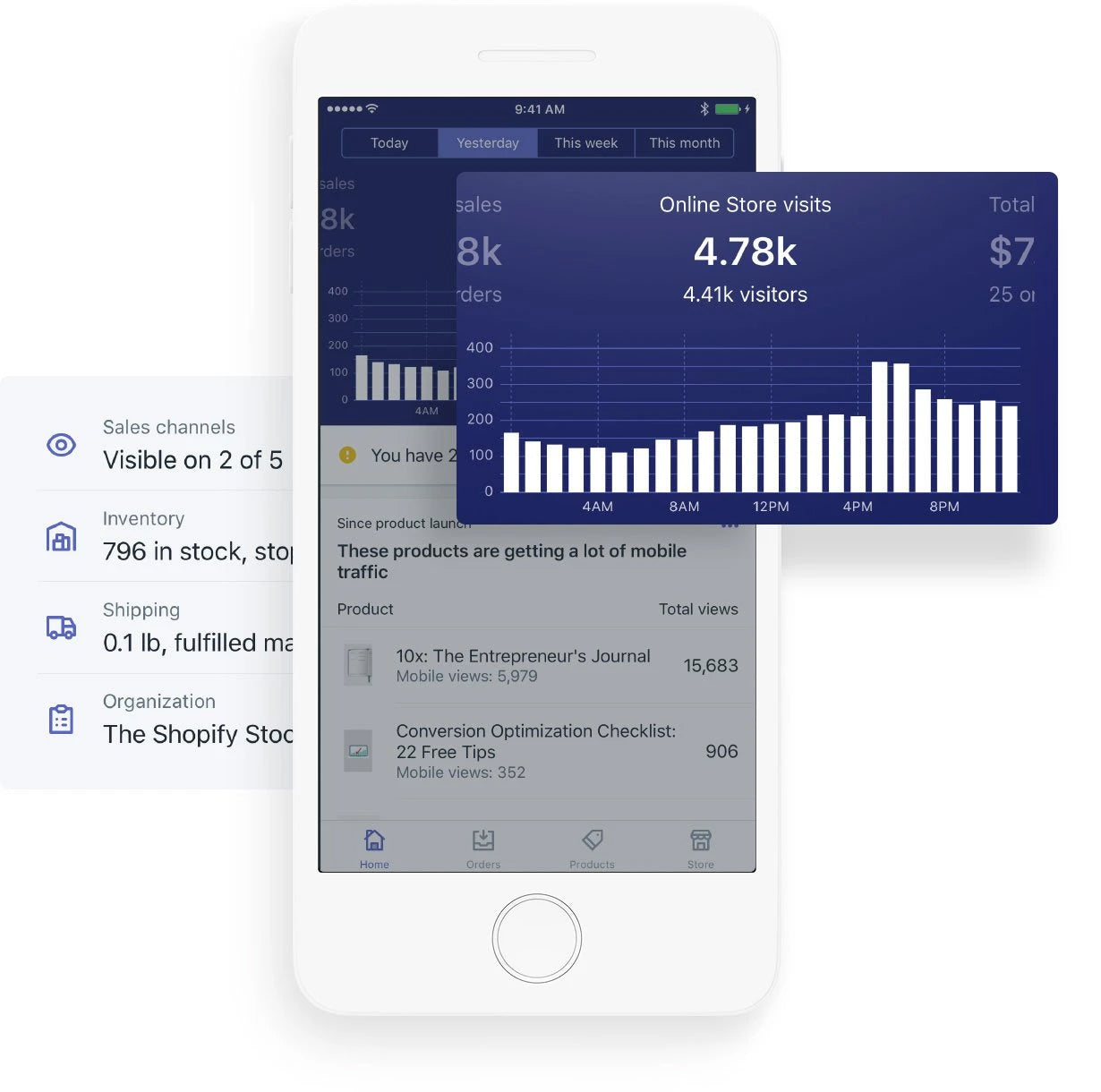 Shopify
MOBILE APP
Staying with mobile, you can run your Shopify store on the move with the FREE Shopify Mobile App. This powerful tool allows you to fully manage your online store through your mobile phone. Fulfill orders, communicate with customers, load products, change prices all from your phone. You could be in Ireland, Spain, anywhere and still manage your business. How nifty is that? 
Fit your brand
Shopify Themes
Some of the best designed online stores are hosted on the Shopify platform. With over 100 Shopify themes to choose from, you can easily pick a professionally designed theme for your store that can be customised to enhance your brand. Or as certified Shopify Experts we can build you something unique and bespoke. Chat to us today.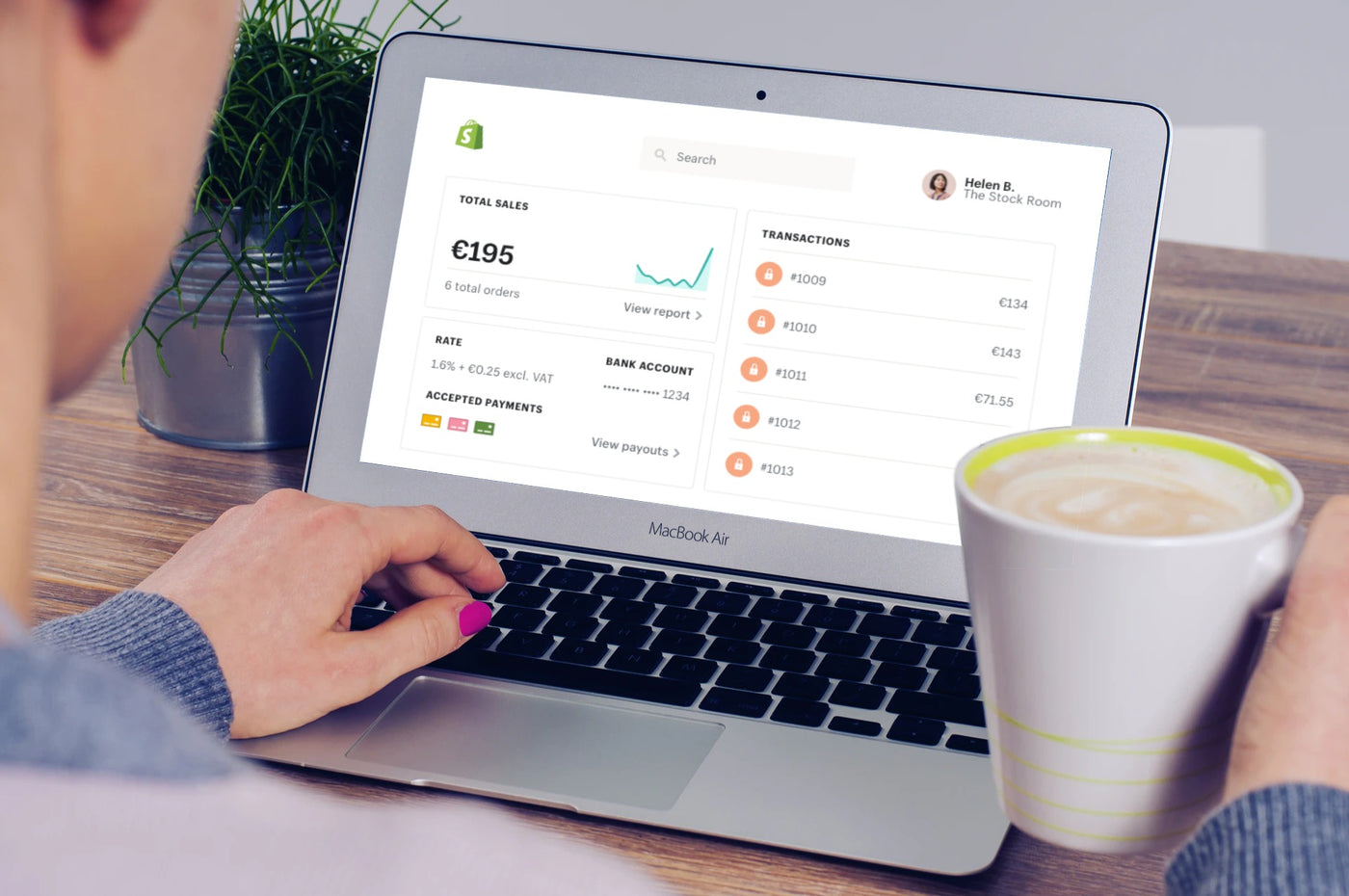 Shopify
Payments
With Shopify Payments you can cut out the middleman and accept credit card payments directly.
What we really like is that you can track your balance and transactions in real time from your store's dashboard. We also find that Shopify Payments provides better integration and more capabilities to store owners than other payment offerings out there. 
Shopify
POS
With Shopify POS you can sell your products and accept payment on your iPhone or iPad. This works particularly great for online store owners with a retail presence or store owners who attend markets or pop-up shops. With Shopify POS, your store is linked to your POS app and synced to your online store. Shopify's POS system updates all your system data leaving management of your retail business and your online store in one single place.
A dedicated Shopify support team is available round the clock: online, via email or chat, and by phone. They are there to help 24/7. As store owners we've experienced the top class stellar support provided by the fastest growing ecommerce platform on the planet. Full support details are here.
Shopify is one of the most trusted and established ecommerce platforms out there with pricing plans to suit your budget and requirements. We really think it's the best ecommerce platform to run your online store on. What to know more about Shopify? Get in touch with our Shopify Expert team today.